"Para sa mga walang date sa Valentine's, ito ay Singles Awareness Day. Para sa mga masaya na walang date sa Valentine's, ito ay Singles Independence Day. Sa mga walang pakialam, ang tawag dito ay Thursday." – Sen. Miriam Santiago.
It's February 14 once again and so I would like to greet everyone, most specially my dear husband, a Happy Valentine's Day!
Love is truly the most powerful force in the world and admittedly one of the main reasons why we do what we do – whether in real estate or other endeavors. Many are lifted up and inspired by love and relationships, but unfortunately, many are also embroiled in love problems. What is worse is when these love problems become legal problems, with not a few being related to real estate.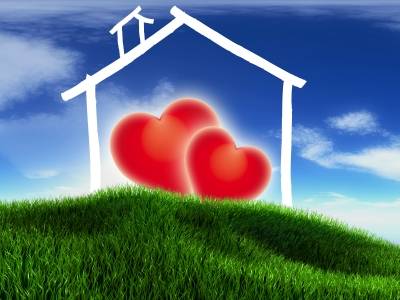 Raise your hand if you or someone you know have a real-estate problem which has its roots from a relationship problem which became a legal problem (so many problems!).
Of course, the default advice would be to consult a lawyer – but the question is, who?
Where can we get free legal advice?
Enter Atty. Mel Sta. Maria of "Relasyon". Jay and I are listeners of Atty. Mel and Ma'am Luchi Cruz-Valdez's show Relasyon which airs on Mondays to Fridays from 12 noon to 2 pm on 92.3 News FM. I think they are also aired on TV 5 at the same time slot (we have no TV at home by choice, so I can't confirm this).
So, how can you ask Atty. Mel and Ma'am Luchi (and Ms. Gladys Lucas) a question?
Through text: REL <SPACE> <MESSAGE> and send to 2929. Text messaging fees apply.
By calling them during the show at telephone number 355-5535; and
By posting on their official facebook page
Why I like Relasyon
I really love this show because I can feel their sincerity in helping their listeners. They actually begin and end their show with a heartfelt prayer asking for guidance and help from God so that they can give the right advice and truly help in solving their listeners' problems.
I like it that Atty. Mel, Ma'am Luchi, and Ma'am Gladys are able to explain in layman's terms and in Tagalog, legal terms that are usually difficult to explain. They are also able to do it in a kind manner (never condescending) and they never make their callers or listeners feel that they asked a stupid question.
Most importantly, based on what we have heard so far while listening to their show, I believe that Atty. Mel is dispensing the correct legal advice, specially on family law. Click on this link to view his profile. He is a professor at the Ateneo Law School. I believe his specialization is family law.
Video of Relasyon
Here is a video of Atty. Mel and Ma'am Luchi where they are discussing "Property Regimes".
Can't see the video above? You can also watch through this link: 
http://youtu.be/Z5s2bvHgykA
Relasyon Segments
Relasyon also has a segment called "Word of the Day" where they explain a legal term.
They also have a segment called "Ang Kwento ng Buhay Ko" where they have a dramatization of a story of a listener. This is actually very entertaining and educational at the same time.
I like it that aside from giving legal advice, they also have guests like Coach Pia Acevedo who gives advice on relationship issues and Coach Chinkee Tan who gives advice on financial issues.
They also pray for the person involved.
All these ingredients make Relasyon an endearing and educational show.
Do you want to pursue a court case?
If you want to pursue a case in court after getting initial legal advice, you should get a lawyer. If you are qualified, you may go to the Public Attorney's Office or PAO (check out their website though this link). Alternatively, you may go to the University of the Philippines Office of Legal Aid (UP OLA) at the UP College of Law, Diliman, Quezon City.
~~~
Cherry Vi M. Saldua-Castillo
Real Estate Broker, Lawyer, and CPA
PRC Real Estate Broker License No. 3187
PRC CPA License No. 0102054
Roll of Attorneys No. 55239
Text by Jay Castillo and Cherry Castillo. Copyright © 2008 – 2013 All rights reserved.
Full disclosure: Nothing to disclose.
Image courtesy: of Salvatore Vuono / FreeDigitalPhotos