After more than a year and a half after the guidelines for the accreditation of Real Estate Salespersons was published by the Professional Regulation Commission (PRC) and the Professional Regulatory Board of Real Estate Service (PRBRES), the first batch of Real Estate Salespersons approved for accreditation have been released, finally.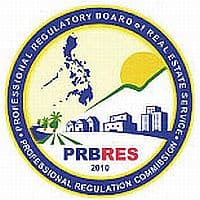 While searching for the 2013 Real Estate Brokers Licensure Exam results in PRC Baguio's website (The main PRC website is still offline as of today, March 26, 2013) , I stumbled upon PRBRES Resolution No. 12 and No. 13 (Series of 2013), which includes Real Estate Salespersons whose accreditation have been granted and approved. PRBRES Resolution No. 12 includes 174 Real Estate Salespersons while Resolution No. 13 includes 249, for a total of 423.
These are in accordance with Section 31, Article IV of RA 9646 which is also known as the "Real Estate Service Act of the Philippines" or "RESA Law", and Section 31, Rule IV of Board Resolution No. 02 (Series of 2010), otherwise known as the "RESA Law IRR".
The full text of the newly released PRBRES Resolutions with the complete list of accredited Real Estate Salespersons can be found below.
PRBRES Resolution No. 12, Series of 2013

Source: PRC Baguio Website
PRBRES Resolution No. 13, Series of 2013

Source: PRC Baguio Website
Real Estate Salesperson Identification Cards
As stated in the PRBRES resolutions above, the Real Estate Salespersons whose accreditation have been approved can get their Identification Cards after paying the prescribed fees, and their ID's will be valid for one (1) year, which they need to renew every year.
When will they release the rest of the accredited Real Estate Salespersons?
I'm sure the resolutions above are welcome news to a lot of Real Estate Salespersons and Real Estate Brokers out there. But I can't help but wonder when would the PRBRES release the rest of the thousands of Real Estate Salespersons out there who were able to beat the December 31, 2011 deadline?
These are in addition to the backlog of DTI Licensed Real Estate Brokers whose applications for registration without examination are yet to be approved.
I just hope they release these soon… positive thoughts please!
One more thing, If you will notice, some of the salespersons on the resolutions above are already licensed real estate brokers because they already passed the March 2012 real estate brokers exam (I did a quick google search for some on the list above, and I found them on the list of passers for past Real Estate Brokers exams), which just shows the release of the list above is a bit late, obviously.
~~~
Text by Jay Castillo and Cherry Castillo. Copyright © 2008 – 2013 All rights reserved.
Full disclosure: Nothing to disclose.