*Update – The March 2011 real estate board exams results have been released!
I just hope this does not become a regular thing. I recently received information from very reliable sources that the Real Estate Brokers Exam that was rescheduled for February 5, 2011, has again been rescheduled to March 27, 2011. This is already the second time that the highly anticipated licensure exam for aspiring real estate brokers has been moved.
To date, I have yet to see any public announcements related to the rescheduling of the real estate brokers exam. I did however get reliable information through a couple of e-mails sent to me. Since a lot of people have been asking for updates about the real estate brokers exam, I decided that I might as well share the information I got through this post.
One e-mail was actually forwarded to me by Eden April Alemania, a fellow real estate investor who I also consider to be a friend and mentor. Eden got an e-mail from CRB Rommel Dominguez, Vice President for Internal Affairs, Real Estate Brokers Association of the Philippines (REBAP), Makati chapter, informing her that the brokers exam has apparently been rescheduled. Eden plans to take the brokers exam, once the schedule is finalized.
The other e-mail was sent to all members of the REBAP – Marikina River City Inc. or REBAP MRCI chapter, where I am a regular member. According to the e-mail, Ms. Emily Quevedo-Duterte, National President of REBAP Inc., mentioned that Chair EG Ong of the PRBRES informed her that the first Brokers Exam to be given by the board has again been moved to March 27, 2011.
President Duterte also mentioned that Chair Ong said that the required 120 units can be broken to 60 hours of classroom training and 60 hours of practical training (which the participant can get through developers/ brokers/ broker affiliations).
Expect the rescheduling of the brokers exam to affect upcoming Certified Real Estate Seminar and Review's or CRESR's which would most probably get rescheduled as well.
Accredited review centers for the brokers exam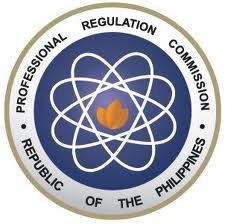 For those who have been asking me if I know any accredited review centers that can provide the required 120 units, so far I have not yet found any. What I do know is there are tentative schedules for a number of CRESR's out there and I am assuming these are just waiting for their accreditation from the PRC.
Anyway, if anyone out there knows of any accredited review centers that already have finalized schedules for their CRESR's, please share them here through a comment below, this would really be a big help for those who want to take the brokers exam.
I will also make a compilation of the duly accredited CRESR's for easy reference for all of those who are eagerly looking forward to taking the required seminar and pass the brokers exam. Let me reiterate, please let us all know of any CRESR's that you may know, I'm sure it would be highly appreciated not only by me, but also by a lot of aspiring real estate brokers out there. Thank you in advance.
To our success and financial freedom!
Jay Castillo
Real Estate Investor
Real Estate Broker License #: 20056
Blog: https://www.foreclosurephilippines.com
Follow me in Twitter:http://twitter.com/jay_castillo
Find us in Facebook:Foreclosure Philippines facebook page
Text by Jay Castillo and Cherry Castillo. Copyright © 2010 All rights reserved.
PS. Don't be the last to know, subscribe to e-mail alerts and get notified of new listings of bank foreclosed properties, public auction schedules, and real estate investing tips. Inbox getting full? Subscribe through my RSS Feed instead!