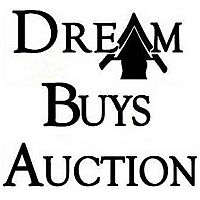 Foreclosed properties form RCBC Savings Bank shall be for sale through public auction on March 10, 2012, Saturday, 9:00am, at the 6th Floor, Development Academy of the Philippines, San Miguel Avenue, Pasig City, Philippines.
This includes properties from the Metro Manila and Luzon areas.
Please keep in mind that I am an accredited real estate broker of RCBC Savings Bank and you can get my services at no additional cost to you. More details after the jump.
Featured properties
Among the foreclosed properties for sale through public auction are the following from Las Pinas which we have personally inspected:
(SOLD) Property # 240 (No. 25 B6 L25 B. Gutierrez St., Heritage Homes, BF Resort Vill., Talon 2)
This property was sold before (as mentioned here) but somehow the sale did not push through hence it will be included in the properties for public auction on March 10, 2012. Details of the property are as follows.
Lot Area: 276 sqm
Floor Area: 190 sqm
Minimum Bid Price: Php3,145,000
3 Bedrooms
2 Toilets
2 Baths
1 Car Garage
Vicinity Map: (To Follow)
Picture:
 Click on the picture above to enlarge
(SOLD) Property # 243 (B4 L7 Camella Fronterra Subd., BF Resort Vill., Talon 2)
The minimum bid price of this property has been reduced. See details below.
Lot Area: 95 sqm
Floor Area: 64 sqm
Minimum Bid Price: Php2,231,000 (the previous minimum bid price (as listed previously) was Php2,479,000, which translates to a price reduction of  Php248,000 which is a big 10% discount!)
3 Bedrooms
2 Toilets and Bath
1 Parking Slot
Vicinity map: http://g.co/maps/wejc9
Pictures:

Download the complete list of foreclosed properties
Click on the following link to download the complete list of RCBC Savings bank foreclosed properties for public auction on March 10, 2012:
Note: Properties on the list that are marked with an asterisk (*) are properties with special concerns (occupied / with legal impediments) . Please be guided accordingly.
What to bring during the auction
Government issued ID's
Show money of Php25,000/property in the form of cash or Manager's Check
For those who cannot attend but want to bid: Duly notarized Special Power of Attorney or SPA for their representative.
Payment terms
Minimum Downpayment is 10% for vacant lots and 20% for properties with improvements. Note: 25% downpayment is required to occupy a property.
For installment payment, winning bidders are required to submit financial documents  (usually within 5 working days after the auction) so that the bank can proceed with their credit investigation. Once the winning bidder passes the credit investigation, he/she will receive a Notice of Approval/Written Conformity from the bank, and the full downpayment should be completed approximately within 7 working days from the receipt of the Notice of Approval/Written Conformity.
Steps to inquire
Step 1: Please fill-up the inquiry form below accurately if you are seriously interested in any of the properties on the list.
Step 2: We will check/confirm your inquiry.
Step 3: We will assist you with your inquiry, and also guide you on how to proceed for the auction on March 10, 2012.
Why get me as your real estate broker?
As mentioned in my article on 9 Ways To Invest In Foreclosures And Earn Money, I will definitely pursue getting myself accredited with banks so I can sell foreclosed properties without the need to buy them. After several years, I am now accredited with a number of banks, and this includes RCBC Savings Bank.
Since I myself have bought foreclosed properties from RCBC Savings Bank, I can share my own experiences with you if you do decide to buy any of their foreclosed properties. Yes, you can ask me questions and I will answer them myself, or point you to the right direction for answers. This can also mean less surprises for first time buyers of foreclosed properties.
Here's the clincher, you get these without costing you a single centavo, if you acknowledge me as you real estate broker!
Disclosure and disclaimer
All properties are sold on AS-IS-WHERE-IS basis. Properties and prices are subject to change without prior notice. The Bank reserves the right to withdraw any property before auction. Inadvertent misprints shall not alter the property's factual condition nor shall they be deemed as misrepresentation of the property.
Happy hunting!
~~~
To our success and financial freedom!
Jay Castillo
Real Estate Investor
PRC Real Estate Broker License No. 3194 
Blog: https://www.foreclosurephilippines.com
Follow me in Twitter: http://twitter.com/jay_castillo
Find us in Facebook: Foreclosure Investing Philippines Facebook Page
Text by Jay Castillo and Cherry Castillo. Copyright © 2008 – 2012 All rights reserved.
Full disclosure: I am an accredited real estate broker of  RCBC Savings Bank.