It's been a long while since we last featured an updated listing of Equicom Savings Bank foreclosed properties for sale, and I'm really glad they sent an updated list just after we launched our foreclosed properties database, perfect timing! More on this later.
Just like their previous listings, all foreclosed properties on Equicom's list are for negotiated sale and can be purchased through cash or installment.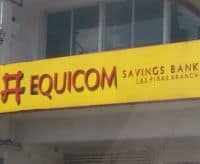 Location of foreclosed properties
This list includes 229 foreclosed properties that are mostly from the Luzon, Rizal, and Metro Manila areas, with a few from Davao.
Payment terms
Cash
Installment

20% Minimum Downpayment
80% Balance payable up to 5 years at 12% per annum
Access Equicom Savings Bank foreclosed properties
You may now access the complete listing of Equicom Savings Bank foreclosed properties for sale as of May 2013 by accessing our foreclosed properties database through the link below:
Source: Park Lyndon A. Deomano, Equicom Savings Bank, Asset Management Dept.
By the way, you will notice that these properties have no data with regard to their occupancy status (whether they are occupied by illegal occupants or not). They also have no pictures, lot plans, and vicinity maps at the moment. We will update the database accordingly once these become available.
Foreclosed Properties Database Updates
Speaking of our foreclosed properties database, if you visit it right now through https://www.foreclosurephilippines.com/database, you will notice it already includes 1,125 foreclosed properties, so feel free to search the entire database to find properties that fit your needs. Aside from Equicom Savings Bank, we also added more from other banks, and we shall post more info about these when time permits. Been super busy lately, sorry about that.
The "fine print"
Sale is on an "AS IS WHERE IS" basis
Prices are subject to change without prior notice
Prices are negotiable subject to management approval
For more info
You may inquire directly through the inquiry form at the bottom of the property details of each property.
Happy hunting!
~~~
To our success and financial freedom!
Jay Castillo
Real Estate Investor
PRC Real Estate Broker License No. 3194 
Blog: https://www.foreclosurephilippines.com
Connect with us – Facebook | Twitter | Blog RSS | Google +
Text by Jay Castillo and Cherry Castillo. Copyright © 2011 All rights reserved.
Full disclosure: If you acknowledge me as your referring real estate broker, a consummated sale shall entitle me to a brokers fee/commission  from the bank.