The Daang Hari-SLEX Link to be officially called the Muntinlupa-Cavite Expressway (MCX), is expected to open this month (July 2015), according to the Manila Times. This project is one of the main reasons why real estate values of properties located along Daang Hari and near Susana Heights have been rising at a fast pace.
The MCX will be connecting Cavite to the main Central Business Districts through the South Luzon Expressway (SLEX). It will be operated by Ayala Corp. through AC Infrastructure Holdings Corp. Incidentally, it is the first Public-Private Partnership (PPP) project awarded by the Aquino administration.
Muntinlupa-Cavite Expressway Project Description
According to the PPP website:
Construction of a new 4-kilometer 4-lane toll road, from the junction of Daang Reyna and Daang Hari in Las Piñas/Bacoor, Cavite to SLEX through the Susana Heights Interchange in Muntinlupa, traversing the New Bilibid Prison (NBP) Reservation.

The proposed link-road will use the Susana Heights Interchange as exit and entry from north and south of SLEX and will include the construction of a new bridge/widening of the existing bridge crossing SLEX as well as the expansion of the Susana Heights toll plaza.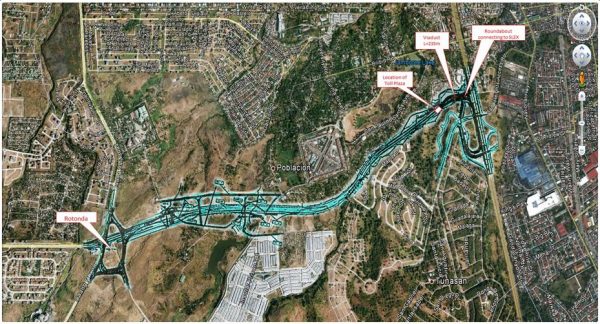 More pictures of the project can be found here, here, and here.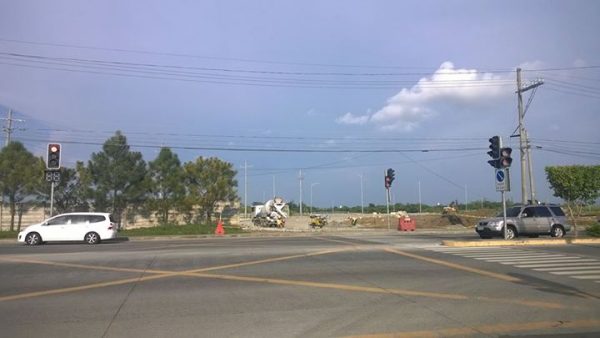 How much will the toll fee be?
According to the MCX Facebook page, the toll fee will be P17.00 as approved by the Toll Regulatory Board (TRB). It's quite high for a 4-km road but considering that you will be able to avoid traffic jams along Commerce Ave., Alabang-Zapote Road, and Daang Hari, and I believe you will agree that time is more valuable, such a fee may be worth it.
Will it really be open this July?
With so many delays, I guess a lot of you are probably thinking: Is this for real? You really can't blame the doubters as this 4-kilometer road has been 5 years in the making.
Anyway, Let's cross our fingers and hope the Daang Hari-SLEX connector opening will really be this July.
Update:
Heard from the grapevine – it will open to the public on July 16, 2015. We'll see…
Update as of July 24, 2015: Yes, it's finally open! See video below!

Update as of July 24, 2015: Pnoy at the formal opening of MCX
What will be the effect on real estate values in the area?
Well, real estate values have already started to rise since the project was awarded to the Ayala group in 2012. Once completed, it is possible that the real estate values will rise further. Actually, this is a common occurrence when infrastructure projects are completed.
What do you think about this development? How about the real estate values in other areas where construction of new infrastructure are in full swing, do you think they will rise further or sink because of a real estate bubble?