Real Estate Taxes and fees
When buying a foreclosed property, the buyer often shoulders the Documentary Stamp Tax (DST). In the Buena Mano Green Tag Foreclosed Property listings for example, it is explicitly stated that ...
Read More › Creditable withholding tax (CWT) is the tax which is withheld by the buyer/withholding agent from his payment to the seller for the sale of the seller's ordinary asset/services, and which ...
Read More ›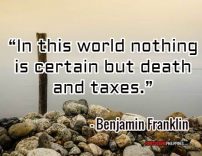 Taxes are indeed inescapable and the real estate industry is no exception. I am sure a lot of real estate investors are very much interested to know the taxes involved ...
Read More ›