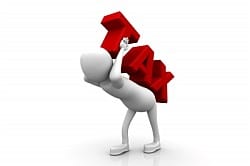 The Bureau of Internal Revenue (BIR) has just released Revenue Memorandum Circular (RMC) No. 65-2012 which clarifies the tax treatment of association dues, membership fees, and other assessments/charges collected by condominium corporations.
In the past, the BIR has issued rulings which held that condominium corporations are holding the payments of its members only in trust for the actual payees. As such, it is not engaged in business and does not have profit from its activities, and consequently, it is exempt from income tax and value-added tax (VAT).
With this RMC, the BIR made a complete about-face and abandoned its previous position, stating that it lacked legal basis. The BIR now takes the position that condominium corporations provide services and benefits to its members and thus payments to it shall be considered as income and consequently, condominium corporations are subject to income tax and withholding taxes. Furthermore, the RMC states that condominium corporations are engaged in trade or business when it renders services to its members, and thus its gross receipts are subject to VAT.
The implication of course of this RMC is that association dues will increase and will be grossed-up to take into consideration the taxes that need to be paid. Since this RMC was said to take effect immediately, condominium owners can expect an increase that will be reflected in their condominium dues soon.
A copy of BIR RMC No. 65-2012 can be found at BIR's website: ftp://ftp.bir.gov.ph/webadmin1/pdf/66019RMC%20No%2065-2012.pdf
~~~
To our success and financial freedom!
Cherry Vi M. Saldua-Castillo
Real Estate Broker, Lawyer, and CPA
PRC Real Estate Broker License No. 3187
PRC CPA License No. 0102054
Roll of Attorneys No. 55239
Text by Jay Castillo and Cherry Castillo. Copyright © 2012 All rights reserved.
Full disclosure: Nothing to disclose.
Image courtesy of: renjith krishnan  / FreeDigitalPhotos