usapang foreclosed property investing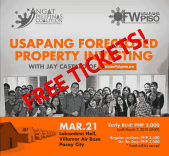 The Usapang Foreclosed Property Investing Seminar is just days away, and we now have 3 lucky winners who will join us for free! Thanks again to everyone who joined! And ...
Read More ›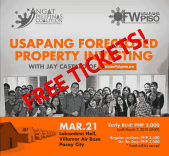 Note: We now have the 3 winners as announced in this post My friend Burn Gutierrez was kind enough to give free tickets for our valued subscribers and readers for the Usapang Foreclosed ...
Read More ›