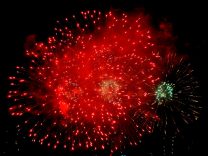 Although it's already 2011, I simply cannot let 2010 go without giving thanks for another year full of blessings. Let me look back at 2010 for one last time to ...
Read More ›
Maybe yes... maybe no... it depends on a lot of things! Obviously not all foreclosed properties are good deals. It's common sense that not all properties are good investments, foreclosed ...
Read More ›
Foreclosed properties might seem attractive at first. But if you are not careful, you might end up buying a property that is actually overpriced and not worth buying. You might ...
Read More ›