 I was supposed to finish writing my "Goodbye and thank you to 2010, Hello 2011..." post, but ended up with this list of the best "How to" articles from Foreclosure ...
Read More ›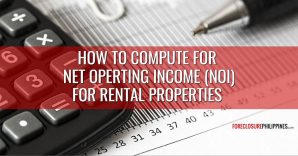 A very important metric that is more applicable to income generating properties like multi-door apartments, is Net Operating Income or NOI. What exactly is NOI? And why is it so ...
Read More ›
Maybe yes... maybe no... it depends on a lot of things! Obviously not all foreclosed properties are good deals. It's common sense that not all properties are good investments, foreclosed ...
Read More ›