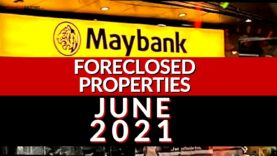 June 15, 2021 - Here are the latest listings of Maybank foreclosed properties and their property arm, Philmay Property Inc., updated for June 2021. This nationwide list contains a total ...
Read More ›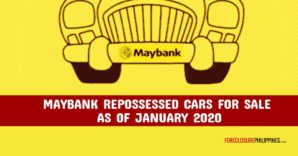 January 22, 2020 - A total of 381 Maybank repossessed cars are currently for sale as listed in their Luzon, Visayas, and Mindanao warehouses this January 2020. These include newly ...
Read More ›
As promised in my post about Maybank repossessed cars for sale in Pasig, here are the details for their Yellow Garage Car Sale in Cebu, Iloilo, and Davao. Promo runs ...
Read More ›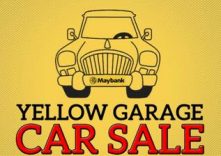 A big number of repossessed cars are for sale at up to 10% off in Maybank's Yellow Garage Car Sale (YGCS) for their Ugong (Pasig) and Calasiao warehouse inventories. Promo ...
Read More ›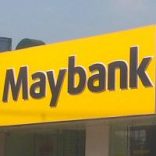 We just got the latest listings of foreclosed properties from Philmay Property Inc. (PPI) and Maybank, updated as of March 15, 2013. This quarter's update includes more than two hundred ...
Read More ›

As mentioned in my post about Philmay foreclosed properties from the  Metro Manila and Luzon areas, here is the second part which contains Visayas and Mindanao foreclosed properties. Actually, a ...
Read More › In this post I shall be featuring foreclosed properties for sale from Philmay Property, Inc. (PPI), another exclusive from ForeclosurePhilippines.com. This listing contains close to 400 foreclosed properties that are ...
Read More ›