investing in foreclosures During our lunch break at the office yesterday, I begged off from doing something which I have dreaded for the past 12 years in the corporate world, Christmas party presentations! ...
Read More ›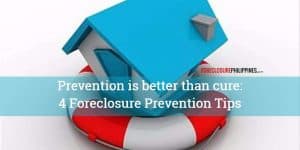 While it's true that I have been focusing on investing in foreclosures, I have never wished that anybody's home would be foreclosed so that I may buy it as an ...
Read More ›
As 2008 comes to an end, first and foremost, I would like to say thank you to all of you my dear readers and visitors. I created this blog only ...
Read More ›