Just a quick heads up. A public sealed bidding of the acquired assets of the  Philippine Deposit Insurance Corporation (PDIC), through their Real and Other Properties Acquired (ROPA) Disposal Committee,  will be conducted on June 28, 2011 from 9:00am to 2:00pm, at the Training Room, 9th Floor, SSS Building, 6782 Ayala Avenue corner V.A. Rufino St., Makati City, Philippines.
I found this while I was checking my list of Philippine bank websites with foreclosed property listings.
PDIC public bidding details
All documents related to the public bidding on June 28, 2011 can be found below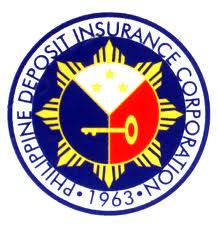 Source: http://www.pdic.gov.ph/index.php?newasset=1&astat=1
By the way, the PDIC website has been updated and the new address of the page that contains all of their assets for disposal is as follows: http://www.pdic.gov.ph/index.php?newasset=1
Happy hunting!
~~~
To our success and financial freedom!
Jay Castillo
Real Estate Investor
PRC Real Estate Broker Registration No. 3194
Blog: https://www.foreclosurephilippines.com
Follow me in Twitter: http://twitter.com/jay_castillo
Find us in Facebook: Foreclosure Investing Philippines Facebook Page
Text by Jay Castillo and Cherry Castillo. Copyright © 2011 All rights reserved.
Full disclosure: Nothing to disclose.
PS. Facing foreclosure? Tired of being a landlord? Need to liquidate your proprty because you need money? Click here to sell your property fast!