Philippine National Bank (PNB) and Allied Banking Corporation shall offer PRIME PROPERTIES for PUBLIC SEALED BIDDING which shall be held on Friday, September 25, 2009. Yes, I should have posted this sooner and I apologize for the delay. September has been a very busy month as there have been more than the usual number of new listings and auction announcements.
Anyway, here's a peek of a few properties offered in this auction of bank acquired assets…
Just click on the images to enlarge (opens in a new window)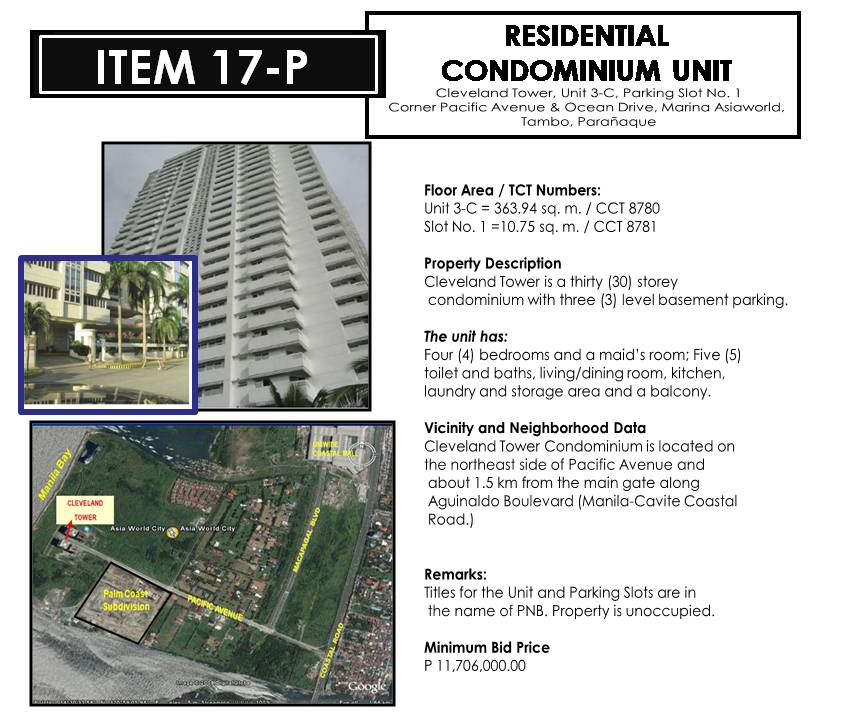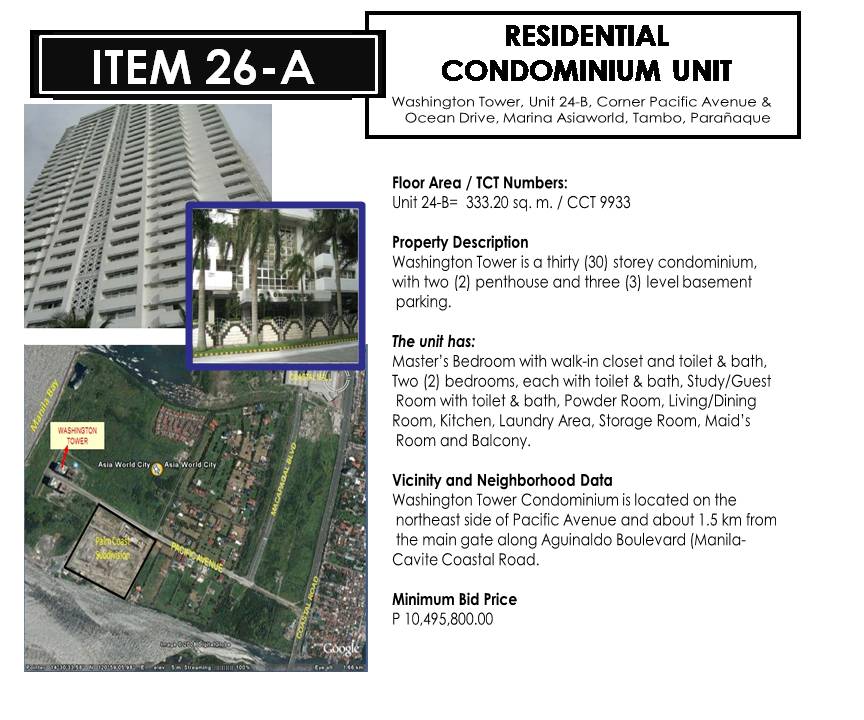 See attached flyer below for more acquired assets offered! INQUIRE NOW!!!
Happy hunting!
—–
To our financial freedom!
Jay Castillo
Real Estate Investor
Real Estate Broker License #: 20056
Blog: https://www.foreclosurephilippines.com
Social Network: http://foreclosurephilippines.ning.com
Mobile: +639178843882
E-mail: ph.investor@gmail.com
Text by Jay Castillo. Copyright © 2009 All rights reserved.
P.S. – If you are a new visitor, please start here to learn more about foreclosure investing in the Philippines.
P.P.S – If you feel that anyone else you know might benefit from this post, please do share this to them and don't forget to subscribe to e-mail alerts and get notified of new listings of bank foreclosed properties, public auction schedules, and real estate investing tips. If your inbox is getting full, you may subscribe instead to my RSS Feed.