Category: Real Estate Contracts *Update: The Rent control Act of 2009 has been extended until December 31, 2015, according to a press release from the Senate of The Philippines. As a follow up to ...
Read More › As promised, I am sharing a sample Rent-To-Own contract specifically for use here in the Philippines. A Rent-To-Own contract is more correctly referred to as a Contract of Lease with ...
Read More ›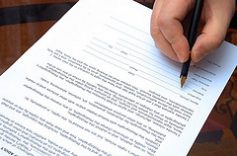 Update: This list already contains 20 contracts. The latest to be added is a rent-to-own contract I just want to share this link to a very cool site which offers ...
Read More › I recently got a comment in my post How To Easily Calculate The Return-On-Investment (ROI) For Rental Properties and as I mentioned in my reply to the comment, this question ...
Read More ›