Here's the latest list of HGC foreclosed properties for sale via outright purchase and rent-to-own as of July 18, 2016. Get more details and download the listing below.
A total of 338 foreclosed properties from the Home Guarantee Corporation (HGC) are included in this list, which are split into two categories (Note: Only Category B properties are available via a rent-to-own scheme).
Category A properties are for outright sale via cash or installment, while Category B properties are either for outright sale via cash or installment, or for lease under HGC's rent-to-own scheme.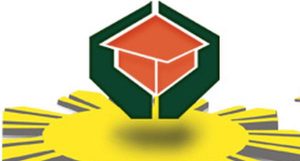 Category A includes properties from NCR and Region IV-A, while Category B includes properties from NCR, Region 1, Region II, Region III, Region IV-A, Region V, Region VI, and Region XI.
Download the listing of HGC foreclosed properties
Note: Foreclosed properties with "special concerns" are included on the list, and this includes those with unconsolidated titles, properties that have illegal occupants, and those that have a lis pendens (pending court case), or any combination thereof.

You may download a copy of the list of HGC foreclosed properties for sale/rent-to-own below:
Alternate download link: HGC foreclosed properties for sale as of July 18, 2016 – PDF
How to inquire/purchase
HGC contact details, instructions for buyers, and complete details for outright purchase and rent-to-own payment terms, are available on the following page at HGC's website:
Here's a reminder from HGC
HGC properties are sold on an "AS IS, WHERE IS" basis. Interested bidders are encouraged to conduct an independent evaluation of the properties through title verification and/or investigation of the physical and legal condition of the properties prior to submission of bids.
What is the Home Guarantee Corporation?
The Home Guaranty Corporation (HGC) is a government-owned and controlled corporation (GOCC) under the administrative supervision of the Housing and Urban Development Coordinating Council (HUDCC).

Since its creation in 1950 as the Home Financing Commission, HGC has institutionalized a viable system of credit guaranties that has become an integral component of the government's shelter program.

HGC takes the risk out of private investment in housing by providing risk covers and fiscal incentives to housing credits extended by developers, banks and other financing institutions. The more HGC guarantees—the more private funds flow for housing and urban development.

With the enactment of Republic Act No. 8763, or the Home Guaranty Corporation Act of 2000, the authorized capital of HGC was increased from P2.5 billion to P50 billion and its corporate life extended to another 50 years.
Source: Home Guarantee Corporation official website
Happy hunting!
Full Disclosure: Nothing to disclose, we are not accredited real estate brokers of HGC. We are sharing their listings as a form of public service for all readers and subscribers.
P.S. If you like to receive more listings like this, you may also subscribe to e-mail alerts to get notified when we publish new listings.
P.P.S. Do you want more content like this? Tell us so we can publish more, just leave a comment or like/share. Thanks!