rizal foreclosed properties
Tag: rizal foreclosed properties
If you are looking for foreclosed properties in Quezon Province, then check this out! This is a listing of Quezon Capital Rural Bank or QCRB foreclosed properties is updated as ...
Read More ›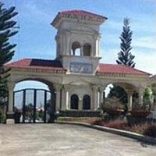 Here is the latest list of foreclosed properties from Paragon Finance Corporation updated as of January 27, 2012. This listing contains foreclosed properties located in Cavite, Laguna, and Rizal. These are all ...
Read More ›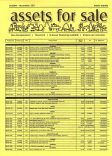 Here are listings of Plantersbank foreclosed properties for sale for the period of October to December 2011. Just like previous listings from Plantersbank, these are also for negotiated sale. Prospective ...
Read More › My friend Edge of haybol.ph recently posted a huge listing of foreclosed properties for sale from an undisclosed bank, which includes properties from the Calabarzon area. I believe Calabarzon stands ...
Read More › Just found this listing of foreclosed properties for sale and this includes foreclosed properties from Batangas, Bulacan, Cavite, Palawan, and Antipolo/Rizal. If you will notice, the properties are not for ...
Read More ›