real estate appraiser exam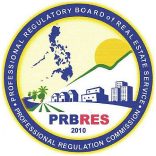 Finally, the Professional Regulation Commission (PRC) has announced the results of the Real Estate Appraisers Exam given last August 30, 2015 by the PRBRES. Out of 4,731 who took the ...
Read More ›
The PRC has just released the July 2011 Real Estate Appraisers Exam results. 541 out of 955 examinees passed the Real Estate Appraiser Licensure Exam conducted by the PRBRES in ...
Read More ›