RCBC Savings Bank repossessed cars

If you are one of those who have asked us to feature more repossessed cars, this post is for you. The next RCBC Savings Bank Dream Buys Car Auction will ...
Read More ›
If you've been waiting for a new listing of repossessed cars for sale, the long wait is over. Through RCBC Savings Bank's Dream Buys Car auction, interested buyers looking for ...
Read More ›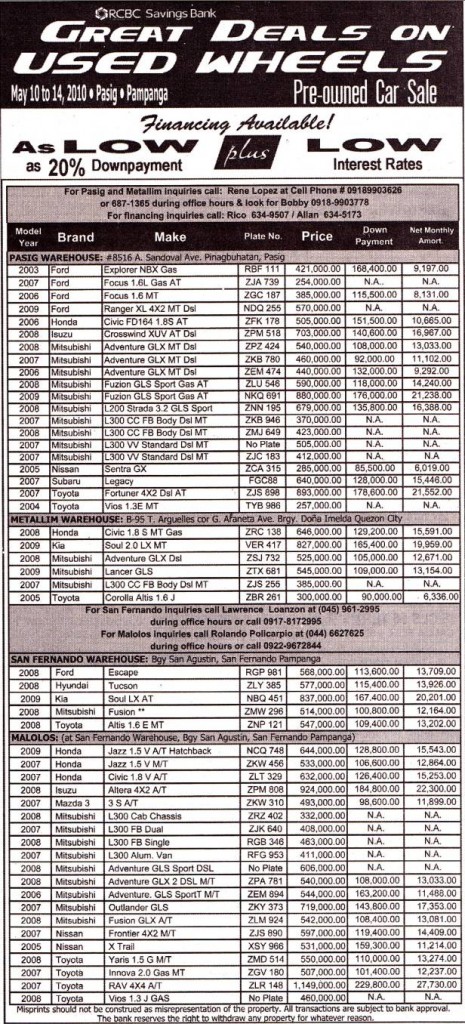 Here's another listing of bank repossessed cars for sale from RCBC Savings Bank's "Great deals on used wheels" pre-owned car sale. This sale runs from May 10 to 14, 2010 ...
Read More ›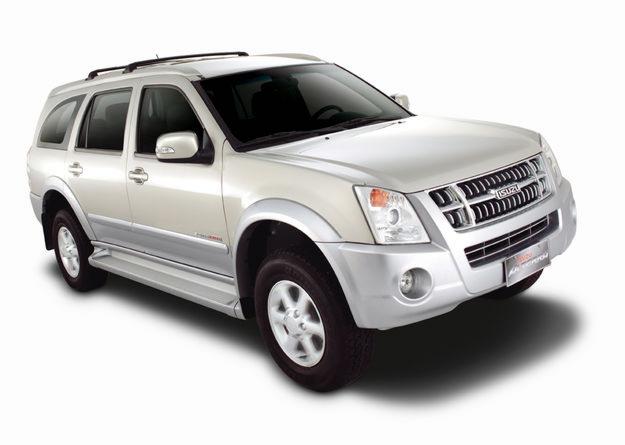 RCBC Savings Bank shall be having another Dream Buys Car Auction of repossessed cars on November 4, 2009, 1:00PM, at the 18th Floor, Unit 1806-A Tektite Bldg. West Tower, Ortigas ...
Read More ›