Tag: How to Transfer Title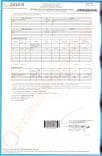 One of the most important documents that you need in order to transfer a title of a property from the seller to the buyer is the Certificate Authorizing Registration (CAR) ...
Read More ›
In purchasing a property, there are "hidden charges" which a buyer needs to be aware of. One of this is Registration Fees. In this post, I will discuss how one ...
Read More ›