how to estimate market values
How do you estimate the market values of foreclosed properties? This is one of the many questions I answered when I was interviewed by brother Bo Sanchez (plus bonus tip) ...
Read More ›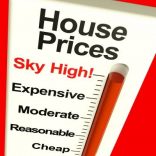 It's common sense that good investments are properties that are priced below market value. But how do we determine if a property is indeed below market value? It's quite simple really, ...
Read More ›