foreclosed real estate listings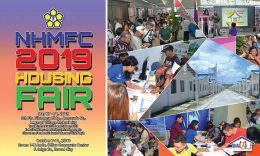 A total of 365 NHMFC foreclosed properties from all over the Philippines are available for sale in their second housing fair for 2019, on October 7-11. The included foreclosed properties ...
Read More ›

Here are 2 foreclosed real estate listings from Unionbank which I got recently, courtesy of Mr. Lance Yadao, Asset Recovery Officer from UnionBank. The first listing includes properties for sale ...
Read More ›