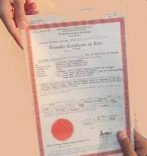 I have been so busy lately with the title transfer of a foreclosed property that I purchased and I realized that it would be better if I just outsourced the ...
Read More › There are different DST rates on different types of transactions. In my previous post on How to Easily Compute DST, I was referring to DST on the sale of real ...
Read More ›
When buying a foreclosed property, the buyer often shoulders the Documentary Stamp Tax (DST). In the Buena Mano Green Tag Foreclosed Property listings for example, it is explicitly stated that ...
Read More ›