bulacan foreclosed properties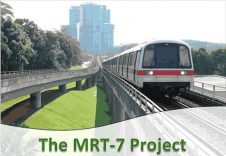 I wrote about the proposed stations of the MRT Line 7 last October 2012. It's now June 2014, so what are the updates? If you have a property in Quezon City ...
Read More ›
If you are looking for foreclosed properties in Quezon Province, then check this out! This is a listing of Quezon Capital Rural Bank or QCRB foreclosed properties is updated as ...
Read More ›

Here is a listing of foreclosed properties from CityState Savings Bank which is updated as of September 30, 2011. Yes, it may seem outdated but this was the latest list ...
Read More › The PNB Special Assets Management Group shall be having a foreclosed property auction on March 24, 2011, Thursday, 2:00pm, at the La Parilla Hotel, Zulueta corner Melencio Street, Cabanatuan City, ...
Read More › PNB will be conducting a property auction at La Parilla Hotel, Zulueta cor. Melencio Street, Cabanatuan City, on September 9, 2010, Thursday, at 2pm. The auction includes foreclosed properties from ...
Read More › Just found this listing of foreclosed properties for sale and this includes foreclosed properties from Batangas, Bulacan, Cavite, Palawan, and Antipolo/Rizal. If you will notice, the properties are not for ...
Read More ›