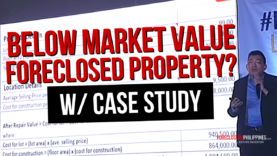 Want to spot foreclosed properties with good property values? I'll share my After Repair Value Calculator/spreadsheet which helped me purchase my first successful deal (It was a foreclosed property bought ...
Read More ›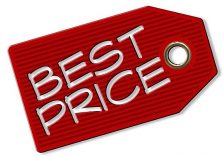 I notice a lot of people interested in foreclosed properties tend to have this belief that they are really cheap and priced at below market values. While it would be ...
Read More ›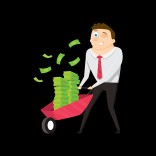 Welcome to the fifth and last part of this series on the 3 types of income one can get through real estate investing. Before you begin reading this article, I ...
Read More › This is part one of a 3-part series on the types of income one can get through in real estate investing. Rather than write another 3000+ word nosebleed article, I'll ...
Read More ›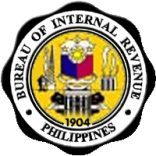 I can see that the BIR is dead serious in collecting revenues for the government and is exploring all avenues where tax collection can be improved. In fact, the BIR ...
Read More › My wife who has become so obsessed with finding a new house we can call our home shares updates on what we are thinking of doing with our old house ...
Read More ›