amalfi foreclosed properties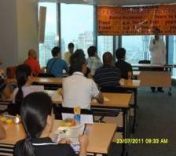 I attended Unionbank's 213th foreclosed properties auction last Saturday, February 22, 2014 and I must say it was a very interesting auction. Something unexpected happened which reminded me of the ...
Read More ›
Many people want to buy their own homes or investment properties but have a hard time with financing. Questions such as, "How do I get money for the downpayment?" or ...
Read More ›
Luxurious living need not be expensive with these twenty one (21) brand new house and lots for sale located within Crown Asia's Almalfi Subdivision, at The Islands, Barangay Paliparan, Dasmarinas Cavite, Philippines. These ...
Read More ›