The Bureau of Internal Revenue (BIR) has just released Revenue Regulations (RR) No. 6-2013 dated April 11, 2013 which amends BIR RR No. 6-2008, or the Consolidated Regulations Prescribing the ...
Read More ›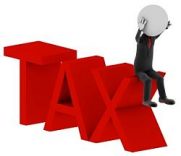 Sorry to be the bearer of bad news, but we all saw this coming. Not long after the imposition of income tax and value-added tax (VAT) on condominium dues comes ...
Read More › This is the second part of a series on the three types of income one can get through real estate investing. If you missed the first part, please read it ...
Read More ›