 Star Properties, Inc., a member of the Star Group of companies, shall be holding a public auction of bank acquired assets entitled "The Star Auction 2009!" on November 21, 2009 ...
Read More ›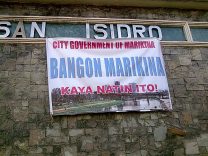 This is the second part in my series on the reflections of a real estate investor(that would be me!) after Typhoon Ondoy's wrath. If you missed the first part, you ...
Read More › I have been compiling a list of reflections from the point of view of a real estate investor that I want to share here in Foreclosure Philippines but after Typhoon Ondoy's ...
Read More › Here's a heads-up for both Quezon City taxpayers who might be delinquent in paying their real property taxes and for real estate investors who may want to help. I accidentally ...
Read More ›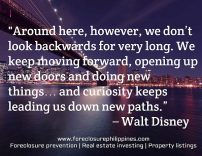 Feeling frustrated when things don't turn out the way they are supposed to? Do you feel like a total failure? You don't have to, failing is totally different from being ...
Read More ›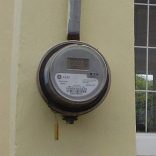 I just realized something when I inspected a foreclosed property recently and I would like to share it here. While doing inspections of foreclosed properties as part of due diligence, ...
Read More › I believe that all aspiring real estate investors should attend the 3rd Philippine Real Estate Festival (2009) which will be held on July 23-25, 2009 at the World Trade Center, ...
Read More › Bahay Financial Services or BFS currently has a vast inventory of pre-owned or foreclosed properties for sale that includes investment/budget homes and lots. Their current listing includes properties in attractive ...
Read More ›
As 2008 comes to an end, first and foremost, I would like to say thank you to all of you my dear readers and visitors. I created this blog only ...
Read More ›