Subscribe to foreclosed listings and more. It's free!
Get the latest foreclosed property listings, auction schedules, real estate investing tips, and training!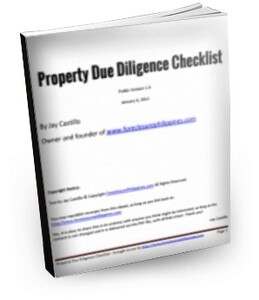 You will also receive a free copy of our Property Due Diligence Checklist:
No more guessing what to check as part of proper due diligence
Contains 60 things you should check BEFORE you buy a property
Helps you identify and avoid problematic properties!
Enter your email below and we'll send the checklist to you.
We comply to data privacy laws and will never spam you, please refer to our Privacy Policy.