We welcome 2015 with the first featured listings of PSBank foreclosed properties for sale. This includes a list of properties from Luzon, Metro Manila, Rizal, Visayas, and Mindanao, and properties with prices reduced at up to 40%! Although these lists were updated last December 23, 2014, I have just checked and they are the same lists from PSBank that are available to the public as of today, January 5, 2015. You may download the listings below.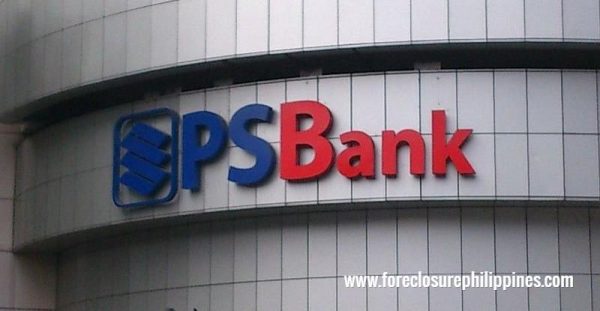 How to inquire
Although my wife and I are duly accredited real estate brokers of PSBank Asset Sales, we won't be able to handle any inquiries at the moment,  so please contact PSBank directly for more details. You can find PSBank's contact numbers within the listings that you can download below.
Download the listing of PSBank foreclosed properties
The first list below is the complete nationwide listing from PSBank, while the second list includes properties at reduced prices.
Click to download the complete nationwide list of PSBank foreclosed properties updated as of December 23, 2014
Click to download the list of PSBank foreclosed properties at reduced prices
Source: Chrisline M. Balute – Marketing Associate | Asset Sales – Philippine Savings Bank
Reminders (Please read!)
These foreclosed properties from PSBank are for negotiated sale, which basically means you just need to submit an offer if you want to purchase a property, no need to go through a public auction (For more details, please contact PSBank directly).
Availability of the foreclosed properties on the lists above are subject to change without prior notice since these are disseminated through various channels and offers may come in at any time. All offers received by the bank are subject to approval by the bank's committee.
Errors are unintended and do not constitute acts of misrepresentation or withholding of accurate property details and amount; and are subject to change without prior notice
As usual, all foreclosed properties on the listings above are for sale on an as-is, where-is basis.
Happy hunting!
P.S. – As mentioned above, please contact PSBank directly if you have any inquiries, thanks! I am still in catch-up mode as we just came back from a much needed vacation. Actually it was more like a celebration after I was able to overcome the challenge I faced recently. By the way, belated Merry Christmas and Happy New Year to everyone!
P.P.S – Yes, you may share this listing to your friends (Tip: you can use the sharing buttons on the left, or at the bottom if you are using a phone/tablet). If you want to get notified through email when we post new listings, don't forget to subscribe, it's free!