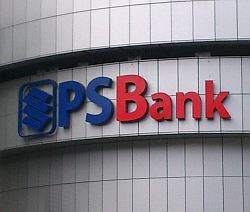 This post contains a nationwide listing of PSBank foreclosed properties for sale, updated as of November 29, 2012. Actually, I already had a copy of this list last week when I visited the PSBank Asset Sales department at their head office in Makati to submit a buyer's offer to purchase form, and I wanted to post this immediately.
However, I was reminded that I should wait until this list was officially released to the public through their corporate website*, before I can share it. I'm glad they have already posted this list online, which means I can already share this with all readers and subscribers of ForeclosurePhilippines.com! Checkout the complete list of PSBank foreclosed properties below.
*PSBank's website is included in our Ultimate List of Philippine Bank websites with foreclosed properties.
PSBank foreclosed properties for sale as of November 29, 2012
This is a combined listing of properties from the Metro Manila, Rizal, Luzon, Visayas, and Mindanao areas. It also includes commercial foreclosed properties. The complete listing can be downloaded below, just click on the following link. (Note: Adobe Reader is required to open PDF files)
Note:
Properties highlighted in yellow are newly added properties
Properties highlighted in orange-brown are properties with reduced prices
Related forms
Payment terms and interest rates
CASH (one time payment)
Home Loan (Acquisition

20% Down payment and upfront charges for the title transfer (payable within 5 days from receipt of notification from the Bank that the buyer's offer has been approved)

Upfront bank charges is estimated at:

3.5% of the selling price or Zonal value whichever is higher
P 29,365. (P4,365.00 – fees payable to Registry of Deeds and other transfer-related fees amounting to P25,000.00)

Note: Should the upfront charges collected by the Bank be insufficient, the Buyer undertakes to settle the balance in 5 working days upon advice. Likewise, should the collected amount be higher than actual charges to complete the title transfer including tax declaration to buyer's name, the same shall be refunded to the buyer.

Home loan Bank Charges representing the Annotation of Mortgage (payable upon approval of the Home loan application)

Note: Once buyer's Home Loan application has been approved and buyer has already signed all the pertinent documents regarding the sale and their loan, PSBank will already start processing the title transfer to buyer's name

80% is payable via PSBank Home Loan. Longest Term is 25 years, depending on the type of collateral and the age of the principal borrower. The interest rate would also depend on buyer's chosen interest fixing period, which can be seen below:

 

| | |
| --- | --- |
| 1 year fixed | 8.0000% |
| 2 year fixed | 8.2500% |
| 3 year fixed | 8.2500% |
| 5 year fixed | 8.7500% |
| 10 year fixed | 9.5000% |
| 15 year fixed | 10.0000% |
| 20 year fixed | 10.2500% |
| 25 year fixed | 10.2500% |

Note:

Interest rates are subject to change without prior notice. 
Please contact any PSBank branch for the prevailing rates. 
Source: www.psbank.com.ph
Who to contact
You may contact PSBank Asset Sales Account Officers DIRECTLY through the following numbers:
Direct Buyers: (632) 885-8208 local 8990
Agent/Brokers: (632) 885-8208 local 8016
Metrobank Group: (632) 885-8335
Fax: (632) 885-8368
Reminders – please read!
All offers are subject to approval by the bank's committee

Disclaimer: All properties are offered on "As-is,Where is" basis. Interested parties are advised to check the title, the physical and legal condition of the property. Properties and prices are subject to change without prior notice. The seller reserves the right to withdraw any property prior to the auction. Inadvertent misprints shall not alter the property's factual condition nor shall be deemed as misrepresentation of the property.
Happy hunting!
~~~
Text by Jay Castillo and Cherry Castillo. Copyright © 2008 – 2012 All rights reserved.
Full disclosure: Nothing to disclose.