A guest post by Tom Mallet
When looking to turn your earnings or profits into a larger income there are many options available to you. Rather than spend your income on flashy cars, it is wise to invest in property because it is both stable and reliable. Whilst other investments will give you greater short term returns, they have a greater element of risk involved which could end up costing you everything you invested.
The property market in Australia is relatively stable (just like in the Philippines – by Jay Castillo) and whilst it is seeing a current dip the trend has been upwards over the last 5 years. Given the rate at which the population is increasing in Australia and the amount of housing being built by the government and by businesses, the cost of property is set to increase for years to come making it a worthwhile investment.
This short guide will provide you with some reasons why buying an investment property will offer you large returns over the long term without the risk of stock trading.
1. Large investments
One of the biggest benefits to buying a house is the fact that you can almost always borrow money with which to do it. When trading on the stock market or investing in any kind of trade, you will not be able to do so. This means that you can make a much larger investment than you actually have the capital for.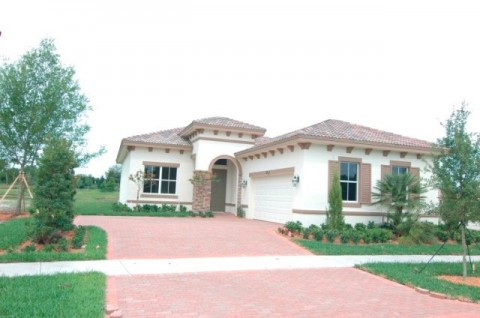 When taking out a mortgage to buy a house you will be able to place a relatively small deposit and borrow the rest against the property you wish to purchase. This means that your risk can be limited to losing only a fraction of the actual investment that you make if you are unable to meet the mortgage repayments for any reason.
2. Off plan property
One method of investment which can see a high rate of return over a short period of time is buying investment property off the plan. What this means is that you are purchasing a building or apartment which has not yet been built.This practice is carried out because it benefits the developers who can secure funds with which to build before they start constructing anything, limiting their risk.
This practice also benefits a buyer who can purchase an apartment in a prime location for a reduced price. Once the building is complete you will have the choice of renting or of selling the property immediately to make a fast return on your investment.
3. Growing investment
By purchasing property for investment purposes you will be able to watch your investment grow over time. If you are renting the property to tenants then they will be paying the interest on the mortgage for you in effect. If you decide to live in the property then the monthly bills you pay will be going towards your ownership of the house, rather than into someone else's pocket.
Investment of this kind enables you to accrue wealth in the form of bricks and mortar which are both safe and stable. You will always be in control of your investment and won't be susceptible to large fluctuations in the market as you would with stock trading.
About the author: Tom Mallet is an Australian freelance writer and journalist. He writes extensively in Australia, Canada, Europe, and the US. He's published more than 500 articles about various topics, including  investment property  and investment property off the plan.
A note from Jay Castillo
I can't help but think that what they refer to in Australia as "off plan property", is what we call here in the Philippines as pre-selling properties. For me, buying pre-selling properties is okay as long as they are from reputable developers who have a track record that they can deliver their projects on time, at agreed specifications. It also doesn't hurt if the downpayment is spread up to the turn-over date at zero interest.
As for leverage and growth, these are definitely applicable in the Philippines as well.
Thanks again to Tom Mallet for his guest post.
If you want to get featured here through a guest post, and as long as you can provide valuable information to our readers and subscribers out there, just let me know through the comments section below so I can send you the draft guidelines which will be made public soon.
Yes, I am opening up this blog to guest posts soon!
~~~
To our success and financial freedom!
Jay Castillo
Real Estate Investor
PRC Real Estate Broker Registration No. 3194
Blog: http://www.foreclosurephilippines.com
Follow me in Twitter: http://twitter.com/jay_castillo
Find us in Facebook: Foreclosure Investing Philippines Facebook Page
Text by Jay Castillo and Cherry Castillo. Copyright © 2011 All rights reserved.
Full disclosure: Nothing to disclose.
You might also like: