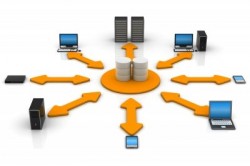 We open 2014 with our first listing of featured properties… a total of 393 acquired assets from various entities, with a total selling price of over 30.35 Billion Pesos. These are now included in our foreclosed properties database. All properties are for negotiated sale, no need to go through a public auction/bidding.
Note: Pictures are to follow.
Property locations
The newly added properties are from the following locations:
Aklan
Batangas
Benguet
Bulacan
Caloocan
Capiz
Cavite
Cebu
Davao del Sur
Ilocos Norte
La Union
Laguna
Las Pinas
Leyte
Maguindanao
Makati
Mandaluyong
Manila
Muntinlupa
Negros Occidental
Nueva Ecija
Palawan
Pampanga
Paranaque
Pasay
Pasig
Quezon
Quezon City
Rizal
San Juan
Taguig
Taguig City
Valenzuela
Zambales
Zamboanga del Sur
Property types
Various types of residential, commercial, industrial, and agricultural properties can be found on the list which includes:
Apartment
Beach Lot
Building
Condominium
Fishpond
Hotel/Resort/Condo
House and Lot
Livestock
Lot With Improvement
Raw Land
Resort
School
Townhouse
Vacant Lot
Warehouse
Interesting properties
The biggest property on the list in terms of lot area is a 100 Hectare residential vacant lot in Calatagan Batangas, with an asking price of Php 1 Billion (approximately Php1,000/sqm), under Property ID P3112788 … [Click here for more details]
The biggest property in terms of floor area is a Hotel/Resort/Condo in Davao City, Davao del Sur. Its floor area is 20,765sqm, while its lot area is 9,673sqm, and has an asking price of Php 900 Million, under Property ID P3113454 … [Click here for more details]
Actually, there are a lot of big ticket/prime properties on the list. Those looking for big properties for development, etc. should check out these listings.
The cheapest property on the list in terms of price per square meter is a mixed use vacant lot in Barangay Matandang Sabang Catanauan, Quezon. With a total lot area of 733,678sqm, and an asking price of Php 7.3 Million, that's approximately Php 10/sqm. Its Property ID is P3087961 … [Click here for more details]

The cheapest property on the list in terms of asking price is a residential vacant lot in Aguinaldo Highway, Dasmarinas, Cavite. Its lot area is 210 sqm with a selling price of just Php840,000 (approximately Php4,000/sqm). It's Property ID is P3089823 … [Click here for more details]
View all of the newly added properties
To view all of the newly added properties in our database, just click on the following links:
Alternately, you may access the entire foreclosed properties database at http://www.foreclosurephilippines.com/database and use the advanced search to quickly find a property that fits your needs.
Contact info
To get more details, please call the following during office hours. (Please ensure you have the Property ID ready when you inquire)
Hotline: (02) 859-1000
Charisse Asuncion: 0917-8992821
Mary Chet Rico: 0916-7485697
You may also fill-up the respective inquiry form of the property you are interested in when you access the properties in our database.
Disclosure and disclaimer
*- Offer prices subject to change without prior notice.

**- We do not make any representations of the properties that can be accessed through the links above. We encourage interested parties to make an ocular inspection of the properties – these are sold on an "As is, Where is" basis and the pictures may vary from the actual condition of the properties.
Other updates as of January 2014
Database updates – Development for version 3.0 of our foreclosed properties database is ongoing and I look forward to it's deployment by February 2014. If you are wondering what happened to Version 2.0, that was the mobile responsive version we deployed last August 2013, but I had to revert to Version 1.0 because of performance issues. The next version will surely make navigation and searching for foreclosed properties better…
Members area – We will be deploying our members area soon. To learn more about our members area and become one of the first to get notified when it opens, click here
Guest posts/article contributions – With so many requests coming in, we are officially opening our doors to contributing authors, subject to contribution guidelines. I was supposed to publish this last Monday, January 6, 2013, but because our son was hospitalized due to acute gastroenteritis or stomach flu (don't worry, he's okay and fully recovered!), I'll just publish the guidelines by next week . I'll be the "editor-in-chief" until someone else is ready to takeover.
What do you want to see more of in 2014? – Please help us answer the following survey that's ongoing in our Facebook page:
~~~
That's it for now. Tell me what you think through the comments section. Thanks!
Image courtesy of Renjith Krishnan/FreeDigitalPhotos.net